Cangzhou GREAT Drill BitsCo.,Ltd was founded in 2010, and we are always insisting on the independent R & D to become the High and New tech enterprise both with the design and sales of the oil products. And we are one of the biggest drill bits manufacturers in Asia. 
GREAT welcome all the talented person and all the technologies to join us, and  innovation driven developing,transformation and upgrading to make us stronger.By the unremitting efforts in the two years, the opening ceremony finally is coming on the 26th May 2017 in Hejian city.
With the land-use right was allowed on 12th May 2015,all the construction projects were entering a substantial stage in continuously: the projects were lay a foundation on 26th May, the builder's license was approved on 19th
June, Started the building in official on 20th  June, the office building was finished until the end of 2015 and the infrastructure and the auxiliary projects were finished in Oct 2016.
Located all the machines were beginning on 29th Oct 2015 and we had arrived the manufacturing conditions at Jan 2017.From that, we finished our factory with cover an area of 40000㎡ and the building area is 35000㎡.And the production line was announced completed which have the ability to manufacture more than 10 thousand PDC Drill Bits every year and the production line with several mzark ,five-axi linkage machines which are famous in the world.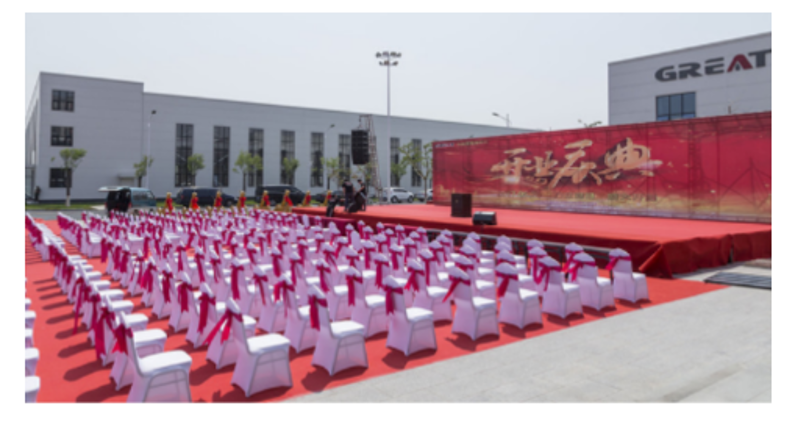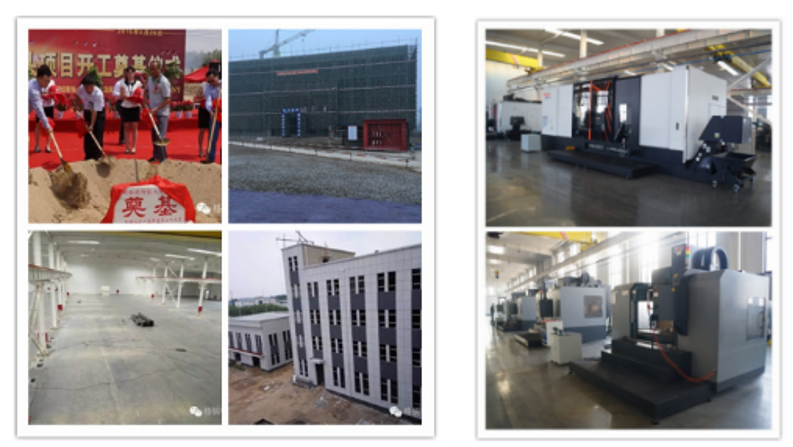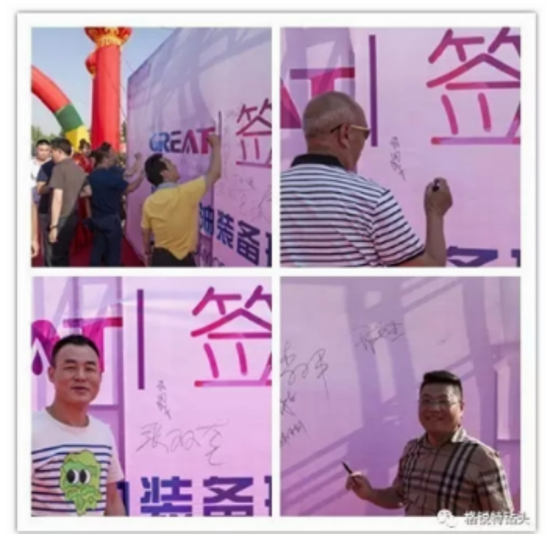 The customers signed and took pictures on the opening ceremony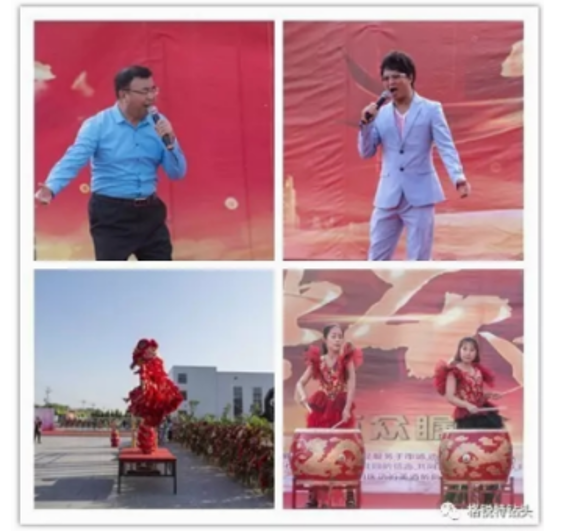 The famous singers are singing on the opening ceremony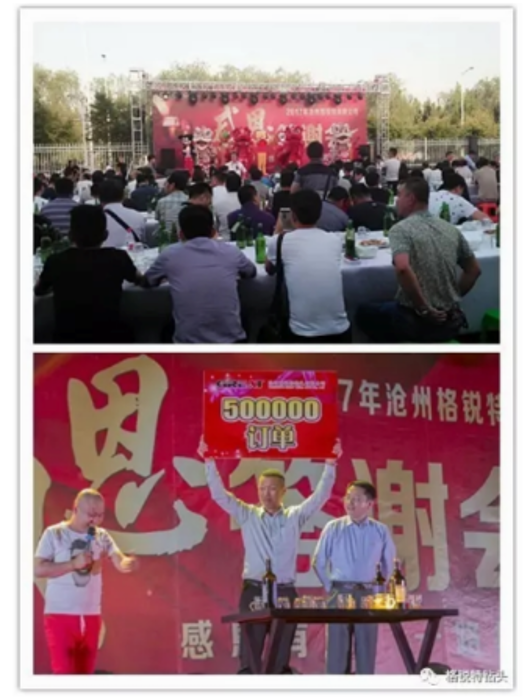 The dinner for thankful on the opening ceremony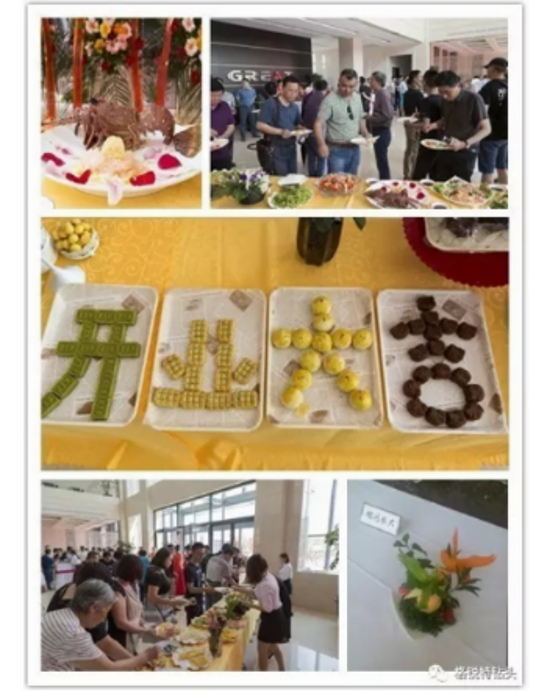 The buffet on the opening ceremony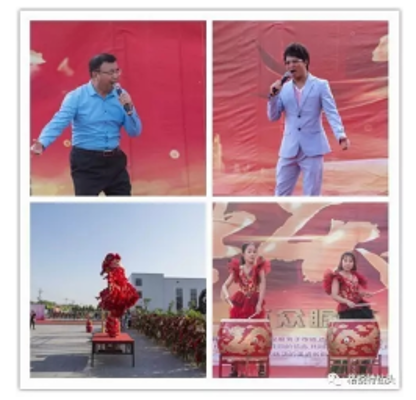 The famous singers are singing on the opening ceremony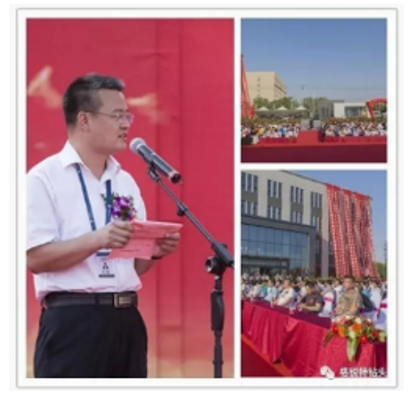 The second president Mr Wejing Liu is  speaking on the begin of opening ceremony
The general manager Mr Zhankui Zhang (in thefront of first right)is watching the ceremony.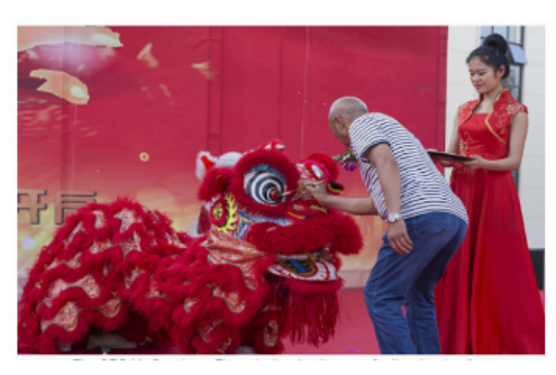 The CEO Mr Guocheng Zhang is drawing the eyes for the sleeping lion.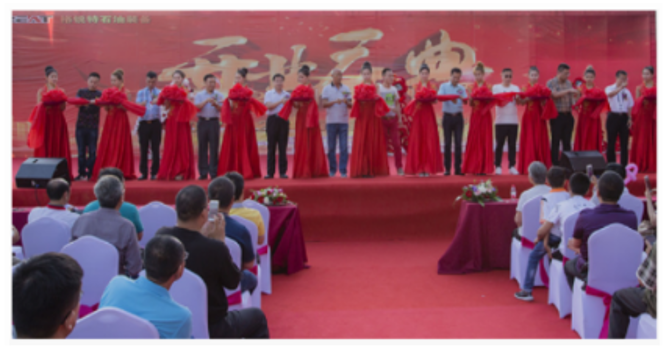 The ribbon-cutting on the opening ceremony