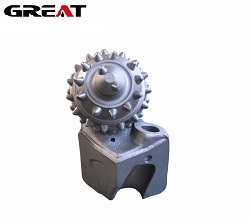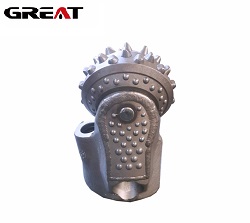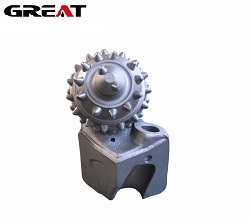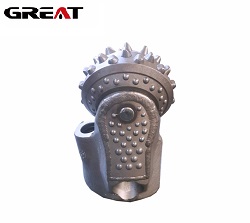 9 7/8″GTM537
9 7/8″GTM537 Metal sealed bearing Roller Cone Cutter
Bit specification
This type of Roller cone cutter is designed for no-dig rock drilling tools.
Different tooth shapes are selected for different engineering conditions of customers, and can be customized.
features
Bearing
This series of Roller cone adopts a floating bearing metal sealed structure suitable for high rotational speed, while applying a new type of synthetic grease to improve the working environment of the bearing, which has a longer service life and higher reliability under the working condition of using screw drilling.
Option Features
Design features and structure
1. The palm back alloy is strengthened to prevent excessive wear of the rock mass on the palm back during horizontal drilling.
2. Aiming at the characteristics of easy wear of the palm tip during horizontal or directional construction, high wear-resistant alloy materials are deposited on the palm tip and the entire palm back edge of the product to provide better protection and wear resistance, reducing the exposure and damage of bearings caused by premature wear of the palm tip. Improve the service life of drilling tools.